Engineering Capabilities
Avibank's Engineering and Manufacturing teams work cohesively together with customers throughout the design process.
Our capabilities include:
3D modeling using SolidWorks and CATIA CAD software
Structural analysis using Cosmos/Works FEA and Mathcad
Rapid prototyping using SolidWorks 3D model data input
In-house qualification test lab
Manufacturing Capabilities
Avibank's operates in 160,000 sq. ft. facilities which houses the following manufacturing capabilities: 
Cellular Manufacturing
CNC Machining – Lathe, Mill, FMS
Multi-Spindle – Acmes, Davenports
Gundrill
Heat Treat – Age, Vacuum
Grinding
Thread Roll
EDM (Electrical Discharge Machining)
Waterjet Machining
Laser Marking
Paint & Dry Film Lube
State-Of-The-Art Plating Line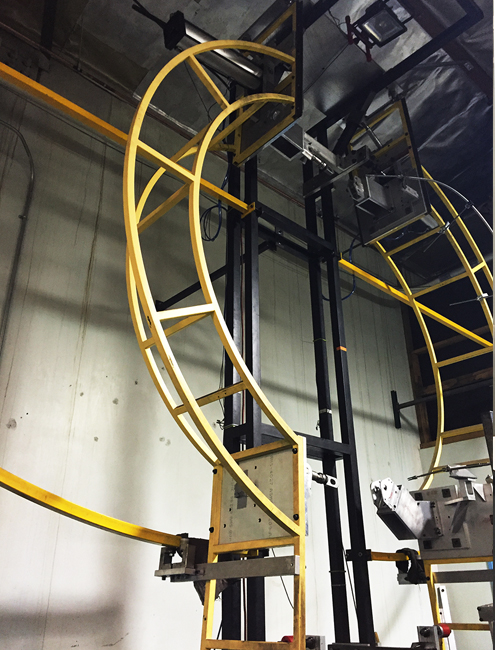 Testing Capabilities
Avibank houses a robust NADCAP certified test facility.
Static (Tinius Olsen) with a Measurement Range of 0 to 200,000 lbs   
Static and Fatique (MTS) with a Measurement Range of 0 to 100,000 lbs   
Temperature Test Controller and Box (Garwood Labs) with a Measurement Range of -70° to 350°F
High Temperature Oven (Blue M.) with a Measurement Range of 100° to 1,1000° F   
Vibration (MTS) per NASM 1312-7   
Data Acquisition for High Speed Testing, Torque Charting, etc.   
Custom Controllers for Cycling, Reusability, etc.   
Salt Spray Testing (Q-Fog) per ASTM   
Automation to run Cylce and Endurance Testing   
Metallurgical Testing