Telescoping Struts
Telescoping Struts collapse inside of themselves. They can be automatically or manually locked in open, closed, or intermediate positions. Some designs allow for automatic or manual secondary locking safety features.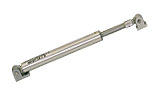 Scissor/Folding Struts
Scissor/Folding Struts fold inside of a compartment when closed and scissor open to automatically lock in a specified position. Optional exterior sleeves provide extra strength in the open position.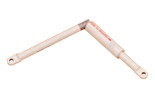 Fixed Length Struts
Fixed Length Struts are primarily used as support rods and as push-pull rods for controls. Smaller versions are commonly called "turnbuckles".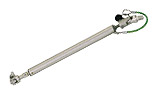 Other End Fittings
Avibank offers a wide variety of end fittings for all of our Struts/Hold-Open Rods; custom- designed end fittings that meet unique customer specifications.